Poor baby!
I was in tears when I showed up for the show, iPad-less and disappointed in myself for being so careless. Luckily Darin (the co-host of the show) bailed me out with his own iPad that we used for the segment.
As I was prepping for the show, I desperately asked everyone I saw: "I broke my iPad! What do I do! Can I fix it? How do I fix it? WHERE do I get it fixed??"
Being the FCF Queen that I am, I wouldn't settle for that answer. Buying a new iPad wasn't an option for me, and I doubt Bubba would have the luck to win me yet another iPad, so I did my research…
And found these guys.
I walked in, nervous as heck to give them THIS monstrosity…
I headed over to get my hair done, came back an hour later, and voila. It's true. Literal. Magic.
I was embarrassed, but actually nearly cried when I saw my beautiful new ipad!
They not only fixed the screen, but fixed the bent frame and the broken WiFi component thingie. (New technical name for it. You're welcome.)
And see…
Be careful with your electronics, folks…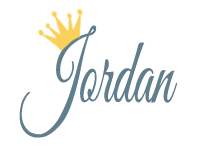 This post is sponsored by iQue repair, only because I contacted them and ASKED them to because I love them so much! So yes, the opinions are 110% mine.
Katie Love did not sponsor my mention of her, I just found it to be a great deal and wanted to share!