If you're anything like me, the New Year brings new motivation to set and achieve goals for the year. And, if you're anything like me, you tend to start off great….
And then reality hits.
(And, of course, I'm going to focus on financial goals here since, well, that's what I know best!)
Step 1: Set Defined Goals
Any person who is successful with ANYTHING will tell you that one of the first keys is to set defined goals, and determine your motivation for those goals.
You can't just say, "I want to get in shape this year" and expect results. Why? Because how the heck do you know if you're "in shape" if you never define what "in shape" means? Same with finances. Don't just say, "I want to get out of debt" or "I want to spend less on groceries" or "I want to put more money into savings". You have to be specific.
At this year's Frugality Boot Camp (FBC) we really focused on setting, achieving, and maintaining financial goals. I'll share with you a few slides and snippets that we covered at camp to help illustrate my points, starting with this exercise:
"I want to get out of debt" or "I want a new car" or "I want to become a stay-at-home parent".
If you want a new car, figure out exactly how much you need. "I want a new car…so I need $1,200 for the increased monthly payment for the year since it's $100 more per month than I'm paying now, and $2500 for the downpayment = $3,700."
If you want to get out of debt, do the math and figure out how much you need! Are you just wanting to pay off your credit cards? Pay off your house? All of your student loans, or just some? Figure out exactly how much debt you want to tackle this year, and set the dollar amount to it.
Physically sit down (as a couple if you're married) and take the time to discuss and define these goals. Focus on one goal at a time if you have to. But start somewhere, and get to work!
So now that you've set your goals, how do you stay on-track?
Step 2: Track your progress
If you stay organized and on-top of your goals throughout the year, you'll be chipping away at them without hardly noticing…and will achieve them in no time!
Take the time to do it right. When working on a goal, do everything you need to get organized so you only have to do it ONCE.

For example, if you want to "get out of debt" as your goal, you need to figure out: how much debt you have, how much you are spending each month, how much leftover money you have to put toward debt, if you don't have leftover money you need to figure out where money can come from, etc. This could take hours upon hours…but that's life! It's simply what needs to be done in order to achieve your goal! Remember, if you take the time to do it right, you'll only need to do it once.
In terms of financial goals, you'll want to operate on a MONTHLY mind-set. Break everything down monthly. But, from there, it helps to break it down weekly so you can track it easier – much like my personal budget (see HERE).
HERE's how we track our money and spending, and it's really really really really helped us. Remember, we were over $10,000 in debt (on Credit cards alone!), had no savings, and moved to 1-income when I had my son…and we managed to get out of debt in under one year. Having multiple bank accounts played a big role in that, as well as honing in on tracking my own budget, and managing how I grocery shop.
Quarterly: Don't make any changes to your new budget until you've tried it for 3 months.

You need to give it a solid "go" for 3 months before you change anything. Sometimes getting the hang of a new budget can take some time! So give it 3 months.
After 3 months review your notes from your previous monthly reviews. Make minor changes if necessary, then set a new 3-month goal.
Be realistic, but make it a challenge! For example, let's say you are trying to set aside $133 each week to put toward your $6400 in debt (the example I used earlier) to pay it off in 12 months, which is $133/week. But let's say that every week you're missing that number by nearly half. It's probably safe to say that it might not be a realistic goal. Reassess your goal and make it a little more realistic. Maybe extend your 12 month goal to an 18 month goal, which would change your weekly debt payment from $133 to $89 per week. It will take you longer to achieve your goal, but it will greatly increase your changes of being able to achieve it at all!
If you keep up with tracking your goal like this, you will be able to stay on the right path for the entire year. It seems like a lot of tracking, but it gets easier. And remember…if you're going to do it,
One year out of your life to pay off all your debt…save up for a car…become a stay-at-home parent or whatever it is is WELL worth your time.
One year of hard work to enjoy it (whatever IT is) for the rest of your life?
Step 3: Stay Motivated
Now that you know how to track your goal throughout the year so you're not blind-sighted by anything and avoid falling off the wagon…
Here are a few things that might help:
Remember the WHY.

Remember on Step 1 how you wrote out your goal in great detail? Remember step 4, the "why"? That's your big ticket. Rather than looking at the dollar amount, look at the WHY. "Man, $133 per week toward debt? That sucks…" won't get you very far. But if you remember WHY, it will change to "$133 per week is going to be tough, but it's worth it to be completely debt free in one year, and that will allow us to finally build up our savings so we can go on a family vacation…" or whatever it is.
Remind yourself. A lot. 

Write it on your mirror (dry-erase marker works great). Set a daily alarm in your phone. Write it on your hand. Put a note on the visor of your car. Set a graphic as your computer background. Not just the goal you're trying to accomplish, but the WHY behind it.
Celebrate along the way – create mini-markers.
Reward yourself for mini-achievements! You're already taking the time to track your progress weekly, monthly, and every 3 months. Choose one of those times as your mini progress marker, and if you stick with your goal until that point, celebrate! Go out for ice cream. Buy yourself a little something. Do something fun. Throw a mini party. Do it all within budget, of course, but indulge a little and it will give you the boost you need to make it to the next marker.
For example, maybe you say "If I can stick with my budget for 2 weeks, I get $20 of my budget to go buy myself a new shirt." or "If we can hold to the budget for 1 month, we get to go to our favorite restaurant as a date" (planning ahead for it in your budget, of course).
Make it visual. Create a thermometer, graph, or chart that shows your progress. Once you reach a certain point on the graph, celebrate. Find what works for you and do it!
Create a support system.

Getting your spouse involved is key. No matter what your financial goal is, you guys need to be in it together, 110%. There's no, "I'll work on my budget this year and you can work on yours next year" thing. You need to be in it – all the way – together.
But, beyond your spouse, get others involved! Your family. Friends. Kids. Neighbors. Homies. Pals. Mailman. Anyone! Fill them in on what you're trying to do, how you're doing, and have them help you celebrate as you meet those mini-markers.
A friend of mine has been losing weight. She is constantly posting pictures and updates on Instagram. At first I though, "wow, that's brave of her to post her weight on social media…" and I was skeptical. But honestly, she's slaughtering her goal, and that's why! Once you declare it to the world it's harder to fizzle out with it. Plus, it makes us proud and in awe of her hard work, helps us to appreciate what she's going through, makes us mindful of her situation and emotions, and now she has a great support system for when she has a "bad diet day". It helps everyone who is working at a similar goal to see how she's achieving her success, and gives her a group of people to talk to/get ideas from about what works and what doesn't.
Consider starting a little group with friends! You can do "weekly budget weigh-ins" where you go to lunch or dessert at someone's house, and you each review how your week went. Maybe you don't give specific numbers if you don't want people to know your budget, but you could talk percentages or whatever. (Though, being real will help you get farther, faster just FYI!) You can share ideas, motivation, tips, stories, and all celebrate together as you achieve your mini-marker goals.
Visa Prepaid is doing this really cool game on Facebook that might just help you stay motivated!
You click and drag the goals onto whether you would achieve them this week, month, or year. That's it! You're either an instant winner, or your'e not. You can play every day, and it's actually really fun! You can win $15 pre-paid gift cards, headphones, or a Tablet PC.
But it also just gave me lots of ideas for new long and short-term goals to consider.
So that's a fun way to stay motivated. Maybe if you achieve your goal for that day you can allow yourself to play and potentially win 🙂
Focus on your attitude.

Really, it's ALL about attitude.
The only difference between FEAR and EXCITEMENT is your attitude about it. Don't be afraid or focus on what you'll be giving up in order to achieve your goal, focus on how amazing it will be when you achieve it and

get excited about it!
I don't know about you, but I feel good about 2013. Keeping a positive attitude and keeping your eye on the bigger picture will take you anywhere you want to go in life.
Good luck to you this year, I hope all your dreams come true!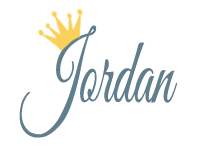 I am blogging on behalf of Visa Prepaid and received compensation for my time from Visa for sharing my views in this post, but the views expressed here are solely mine, not Visa's. Discover more at http://www.VisaPrepaid.com or join the Visa Prepaid community at http://www.facebook.com/VisaPrepaid.