Thanks to the
FCF 10-Pound Challenge
this month, I've been really trying to focus on eating better and making conscious choices about what I eat.
My
blender
has saved me this month. I've learned that you get what you pay for with a blender. We broke our blender after using it only a few times when we were first married.
Daaaah.
Anyway, what I love about Blentec is that it will – literally – blend just about anything. Don't believe me?
Check this out
. Yes, folks, it WILL blend a rake.
With our crappy (pardon my french) blender I hated drinking anything that came out of it because it would taste like…well…soggy chunks (McNasty!). With the new blender one of our healthy things to make…
SMOOTHIES!
I'm sure there are technical, uber-healthy recipes out there (you can get many recipes on Blendtec's website). BUT…knowing me, I dumb things down a bit. Here's how I make a standard Page Family Smoothie:
Juice

Usually apple or orange juice, about 2C…ish? Sorry, I never measure. Just do it to taste 🙂
Spinach

3 or 4 fistfuls of the pre-washed, bagged stuff from Costco (so cheap!). I know that seems like a lot, but with the Blendtec you canNOT taste it at ALL! (Remember soggy chunks with the cheap-o blender though? I don't recommend it…)
Fruit

Usually frozen fruit that I froze because it started getting too soft, or OR store-bought bags that I price-matched for cheap.
I will also add any other fresh fruit that I need to get rid of.
I always try to add at least 2 bananas. I didn't have any in the smoothie pictured above and the texture and taste is always off without them!

Tip: Bananas going too brown for your taste? Peel them, toss them in a ziploc, and throw them in the freezer. You can blend them up to make soft-serve ice cream (try it! Just frozen bananas, and blender! Delicious!), or gives your smoothie the perfect frozen touch.
Veggies

Whaaaaaat?! No, really. I promise.
We've tossed in carrots and avocados, both delicious. Maybe squash would be good too? You really can't taste it and it just adds tons of nutrients and even elements of flavor. Just start with small amounts.
Yogurt

When I price-match yogurt for a good deal, I will leave 1/2 in my fridge to eat, and put 1/2 in the freezer. I will nuke a frozen yogurt for 20 seconds in the microwave, then dump it in the smoothie. It chills it, adds the sugar the I feel a smoothie needs to taste great, and adds more fruity flavor.
Ice

I always add a cupful of ice to make sure it's nice and cold and slushy. Mmm…slushy.
I get my little assistant to help me assemble everything:
P.S…works best when you put the liquids on the bottom, spinach next, fruit, then the hardest stuff on the top – frozen fruit, ice.
Our new
Blendtec
is soooooo fancy-schmancy! Look at all the cool stuff it does!
…let there be light…
Let 'er rip!
The smoothies look a little funky, I'll admit, but they taste AMAZING. This particular smoothie wasn't nearly as sweet because I didn't have any bananas, so I treated myself to a couple of squirts of low-fat whipped cream.
…and a cute straw, of course.
My kids INHALE these, ask for them every morning. It's the only way I can get them to eat many fruits, raw veggies, flax, and spinach…by the cup-full.
Smoothies have helped me lose weight this month by starting my day off right, and giving me a healthy meal replacement.
How Did We Afford Our Blender?
I know many of you are thinking, "but holy moly those things are expensive!". Well yes, they are. But I feel that there are a few things to invest in, and one of which…QUALITY KITCHEN APPLIANCES. I've bought the cheap-o stuff before (blenders, pots and pans, toasters) and I've had to replace them all. Not only that, but the Blendtec replaces 9 other kitchen appliances, so we feel like we have saved money that way too.
We afforded it by:
Saving up using our 3-month rule.
We asked for cash for Christmas, which we put toward it.
We waited for it to go on sale at Costco, so we got it for around $300 rather than the retail price of $500ish I believe.
We sold things. Believe it or not, we went through our house and found old things we didn't need any more (an old TV, a toaster oven, etc.) and sold them on the classifieds.
By doing those things we didn't use ANY of our budget money to buy it! Woo Hoo!
What do YOU like to make in your blender?
Happy blending 🙂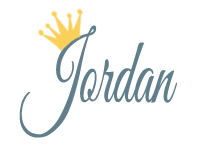 This post was made possible by:
My team contacted them and ASKED them to sponsor this post because I love them so much! So yes, the opinions are 110% mine.