Log into Twitter, call your mama, and fire off the flares…
…Freebs Night Out just hit the road.
That's right! I've had a dream and idea for YEARS to be able to travel the country (and let's hope the world, someday!) to visit YOU in YOUR neck of the woods. Well, thanks to an amazing sponsor, Ebates, (keep reading so you can give them some love!) we are coming to YOUR TOWN!
First stop…ARIZONA!
Oh Saturday June 2 from 7-9pm, join us for a night on the town! At this casual, Q&A-style forum event, you will not only get the ability to mingle with me and Bubba in the flesh, but will get the chance to ask us your most pressing questions and learn our best tips and tricks about budgeting, productivity, marriage, and LIFE. Grab a friend and get ready to be inspired, laugh, and learn how to MAKE CHANGE in your own life…the Fun Cheap or Free way.
It's the ultimate Q&A Tuesday…LIVE!
Whether you make it a girl's night out, or a free date with your spouse, it's bound to be a night to remember.
Thanks to our gracious sponsors, Ebates, this night is completely FREE!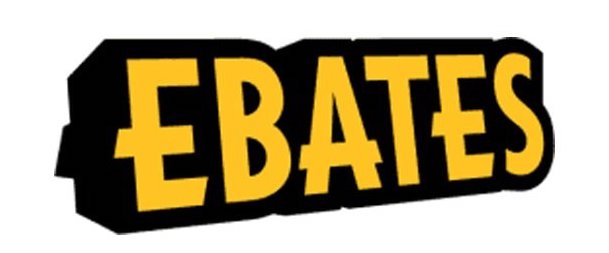 Ebates is the best way to earn cash back while shopping online for the things you love and buy anyway. Please show them some love and thanks by checking out their site, and signing up for FREE right HERE. Now, whenever you shop online, you will automatically get cash back for purchases made…without costing you a dime!
HOW IT WORKS, & THINGS TO NOTE:
*Update: we secured a location! Westwood High in Mesa, AZ! Since it holds so many more Freebs, we are now offering an optional VIP experience for those who want guaranteed time with us to take pictures, ask questions, and hang out! Head HERE to snag your VIP ticket before they are gone.
We love kiddos! But this event is designed for those who are 18+. Nursing babies only, please 🙂
Dress code: Casual is great! Whatever makes you feel comfortable and confident! You can expect that Jordan will be wearing sparkles of some kind or another 😉
HOW IT WORKS: This evening is casual with a capital C! Jordan and Bubba are at your disposal for two whole hours! The majority of the night will be Q&A style forum, where they will focus on answering audience questions, and teaching some of their best, and most viral tips and principles. The night is ultimately up to YOU, so come excited and armed with questions! (And your camera, for taking pictures with them. They want to mingle with their Freebs!)
PLEASE NOTE: Seats are VERY limited! PLEASE only register if you know you can come FOR SURE. Pretty pretty please do not take up a seat that you can't fill. It breaks Freeb code 😉 (and makes it hard to plan for seating)
This event is for both men, and women! So whether you make it a GNO or a hot date with a special someone, everyone is bound to have a great time.
Food will not be served, so eat before you come and feel free to "sneak" in junk food to snack on. It would most certainly make Jordan proud.
Additional questions? Email [email protected]
We can't wait to meet you! Hope to see you there!