Carter's is actually one of the only places I shop for my kids. They have good sales, and always have outlet stores, their clothes are adorable, their onesies run nice and long (so kids can fit into them for longer!)…did I mention their clothes are just plain adorable?
I had some baby gifts and Christmas jammies I needed to return/exchange. I got about $50 for those items that my kids otherwise wouldn't have worn! 
They are always really good about exchanging, so if you get sizes or styles as gifts that you don't need, bring them in and get something new.
Their clearance was all an extra 20% off the lowest price that day. BINGO!
I was on a mission to find things for my 3 yo, 18 mo old, and newborn. 
Um… Let's just say I found a few things.
Check out all these cute clearance items I got! Nothing was over $5. Warmer shirts for Beck, 
Some warm clothes for Priya,
Got a few baby gifts for friends, all $4 or less.
These jammies for my big kids were all $3.20. Stockin' up for next year, baby!
I couldn't pass up grabbing a few items from their new Mommy's 1st mate for boys line.
I used some Carter's cash from the last time I shopped there. 
I used a 20% off coupon I got in the mail on my non-clearance items, used my $50 gift card I got from exchanging my other items, and walked away breaking even and only having to pay $5 to cover tax. Oh, and I walked away with more rewards cash to spend next time!
That cash is like a gift card, there's no minimum purchase required. Genius.
As you can see, right now is a great time to shop at Carter's. Between their clearance and their new spring lines, you can't go wrong. Be sure to get on their email list to get their coupons and deals sent to you.
(Click HERE or simply click on the widget below to enter. Note, do NOT leave a comment! That will not enter you into the giveaway!)
Best of luck and happy shopping!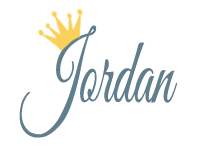 Carter's partnered with bloggers such as me to help promote New Collections. As part of the program, I received product or gift cards.  Carter's believes that consumers and bloggers are free to form their own opinions and share them in their own words, and therefore did not tell me what to purchase or what to say about the products I used. Carter's policies align with WOMMA Ethics Code, FTC guidelines and social media engagement recommendations. The winner of any giveaway in this program will be randomly chosen and gift card fulfillment will be handled by a third party.