This weekend my family enjoyed watching
General Conference
on TV – which is a special religious broadcast that comes around 2x per year. It's tradition for my family to come visit us in Utah from out of town (Oregon). It's also tradition for us to eat…
A LOT. My belly loves it…my thighs hate it. What can I say.
CINNAMON ROLLS OF COURSE!
If you've ever made them before, you know that they can be labor intensive and finicky, even…UNTIL NOW! 
I have found the best tasting (the frosting is to die for), most amazing (basically fool-proof, plus impressive-looking), and easiest (a bread machine makes the dough for you for heaven's sake!), cinnamon roll recipe.
Like…ever.
I GLADLY introduce to you:
The World's Best Cinnamon Rolls…Ever.
*WARNING: The pictures are HORRIBLE! They were taken as a second thought with my phone. Just make them for yourself to see how truly incredible they are 😉
*WARNING #2: If you make them, you WILL eat them, and you WILL continue to dream about them again and again until you make them again. You have been warned, bake at your own risk…then thank me later. Or send me hate mail from your thighs. Either way.
Click 
HERE
 for a printable recipe
Ingredients
DOUGH
1 cup warm milk (110 degrees F/45 degrees C)
2 eggs, room temperature
1/3 cup margarine, melted
4 1/2 cups bread flour
1 teaspoon salt
1/2 cup white sugar
2 1/2 teaspoons bread machine yeast
SUGAR MIXTURE (I like to add extra sugar & cinnamon!)
1 cup brown sugar, packed
2 1/2 tablespoons ground cinnamon
1/3 cup butter, softened
FROSTING (I like to double this!!)
1 (3 ounce) package cream cheese, softened
1/4 cup butter, softened
1 1/2 cups confectioners' sugar
1/2 teaspoon vanilla extract
1/8 teaspoon salt
Directions
Place dough ingredients in the pan of the bread machine in the order recommended by the manufacturer (for me it's wet ingredients first). Select dough cycle; press Start.
Just a reminder: I LOVE my bread maker, and I got it for $4 from a thrift store! It's worth the investment, whatever you decide to pay for it (though I recommend going used). I use it for any recipe that calls for dough; bread, pizza, desserts, rolls, ANYTHING. It's fabulous.
After the dough has doubled in size turn it out onto a lightly floured surface, cover and let rest for 10 minutes. In a small bowl, combine brown sugar and cinnamon.
Roll dough into a 16×21 inch rectangle.
Once again, sorry for the horrible pics…
Spread dough with 1/3 cup softened butter (I just smush it around with my fingers)
Sprinkle evenly with sugar/cinnamon mixture. Make sure to get it to the very edges!! (I like to save a little mixture to sprinkle on top of the rolls once they are rolled up.)
Roll up dough from the LONG side of the triangle (you get more rolls that way!).
 Cut into 12-16 rolls. Thicker cutes = taller, thicker rolls. They don't RISE as much as they SPREAD side to side.
Place rolls in a lightly greased 9×13 inch baking pan. Be sure to space the rolls out in your pan so they DON'T TOUCH. You may have to bake them in 2 or even 3 separate pans. I like to let them rise for at least 30 minutes (longer = bigger).
(NOTE: I actually use a larger pan…sometimes two pans. I let my dough rise for a long time in the bread machine [it seriously ends up oozing out of the machine!]…usually because I'm off doing stuff and forget about it. This makes MUCH more dough so I get at least 14-18 rolls out of mine and need more space!)
I like to sprinkle them with a little extra brown sugar mixture.
Cover and let rise until nearly doubled, about 30 minutes.
I like to turn my oven on for 3-5 minutes, turn it off, then cover and let rise in the warm oven.
Preheat oven to 400 degrees F (200 degrees C).
Since I'm in Utah I bake mine at 375 because they get brown too fast at 400
Bake rolls in preheated oven until golden brown, about 15 minutes. Don't over-bake!
While rolls are baking, beat together cream cheese, 1/4 cup butter, confectioners' sugar, vanilla extract and salt. Spread frosting on warm rolls before serving.
Once gain, click HERE for printable recipe.
Enjoy!…I know I sure do…
*Recipe originally adapted from THIS ONE.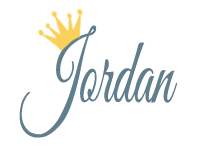 Cinnamon roll photo source HERE