In the movie her house is littered with half-empty (or full, depending on how you look at it…) glasses of water. She would fill a cup, drink a little, then leave it. 
When her dad asks her why she doesn't finish the glass there's always an excuse,
It's warm. 
It has floaties in it. 
It's old.
Well, Bo, I hear ya!
Not sure if it's true or not, but it's enough to keep me away from nasty old water! While I may be the type of girl that will eat just about anything that's dropped on the ground, drinking a nasty bottle of bacteria? No thanks.
Obviously buying fresh bottles of water every day is not only costly, but is bad for the environment. I have a few tricks up my sleeve to conquer the task of getting…
Once I'm finished drinking out of the bottle I will reuse it tons of times before it eventually makes it to the recycling bin.
How?
I simply put the plastic bottle on the top shelf (remove the label if it's paper), put the cap in the silverware tray thing, and run it through like normal with all my other dishes. Works like a champ.
Sorry Arizonans, but your water is NASTY! And WARM! 
Growing up in Oregon we used those old-school pitcher water filters that took up our entire fridge, the top would always come off when pouring, and no one would remember to fill it and stick it back in the fridge so it was never very cold. It tainted me to say the least.
I was surprised at how solid it is, and how sleek it looks!
Everything you need is right in the box.
It's SO EASY to attach. You take the cap off your faucet,
figure out which ring is the right size (they give you multiple options in the box), and replace your cap with the new spiffy PUR piece included in the box.
You then set the filter into the system, screw the lid on, and snap it to your faucet.
 Um…that's it folks. Seriously, so easy! 
 You can let the water run out full-force, and with the turn of a fancy little handle you switch it over to the slower-running filtered side, for drinking.
I refill my empty water bottles with this new tasty stuff, keep a stash of bottles in the fridge, and always have cold, fresh, filtered water at my disposal…WITHOUT having to buy more bottles of water.
This is potentially a spoiler alert, but watch out Arizona family members…you are SOOOO getting some of these for Christmas.
So when it comes to being picky about your water, I give a great big AMEN! to you and definitely recommend buying a PUR filter. It will save your wallet – and the environment – a lot of grief.
Isn't that right, Bo?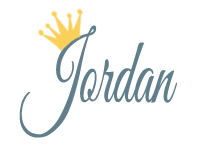 Brought to you by our friends over at PUR







Photo source of woman drinking HERE