Happy Tuesday to you all!
Ok, is everyone sitting down?
I am beyond stoked (yes, I just said stoked, that's how excited I am…) to bring you
not one…
but
TWO
exciting announcements for today.
ONLY 8 MORE DAYS UNTIL HALLOWEEN!
GHEEEEEE!!
I'm tingly. All over. Can hardly handle the anticipation.
Second, and most exciting…
We are excited to announce our new…
I have had overwhelming requests for
budget, shopping, meal-planning, tracking, goal-setting, and planning aides
…
I thought it was bout time to deliver, my friends 🙂
I will introduce all the products over time, but today I want to introduce you to the most-requested product…our new
Envelope Tracking Printables
*Note: Once you order you will be emailed the printable within 48 hours of your purchase.
You can read all about how to use these
HERE
. Essentially, you print out the adorable printable (in black and white OR color) onto a standard envelope in your computer printer.
You track your spending for the month and voila! Your life will be changed!Give them a try, let me know what you think, and enjoy all the cash-flow your family will experience from having these new Essentials in your life.
I can't wait to see how it goes for you!
Have a fabulous, Fun Cheap or Free day-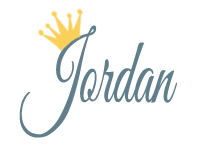 (Visited 769 times, 1 visits today)